- 23.5% High power conversion efficiency, Grade A solar battery cells and ETFE
- Super lightweight to carry outside,portable and easy to install.
- Design for outdoor activity with 4 mounting holes, easy to tie
- Multiple output ports for different occasions
E.FLEX-CORE 200W Portable Solar Panel
The Renogy E.Flex Series is ready to generate electrical power wherever sun rays land, offering a versatile charging solution for portable power stations or off-grid DC batteries. The 100W EFlex solar panel can provide up to 500Wh per day at average sun intensity levels when you are out for short trips, camping, or fishing.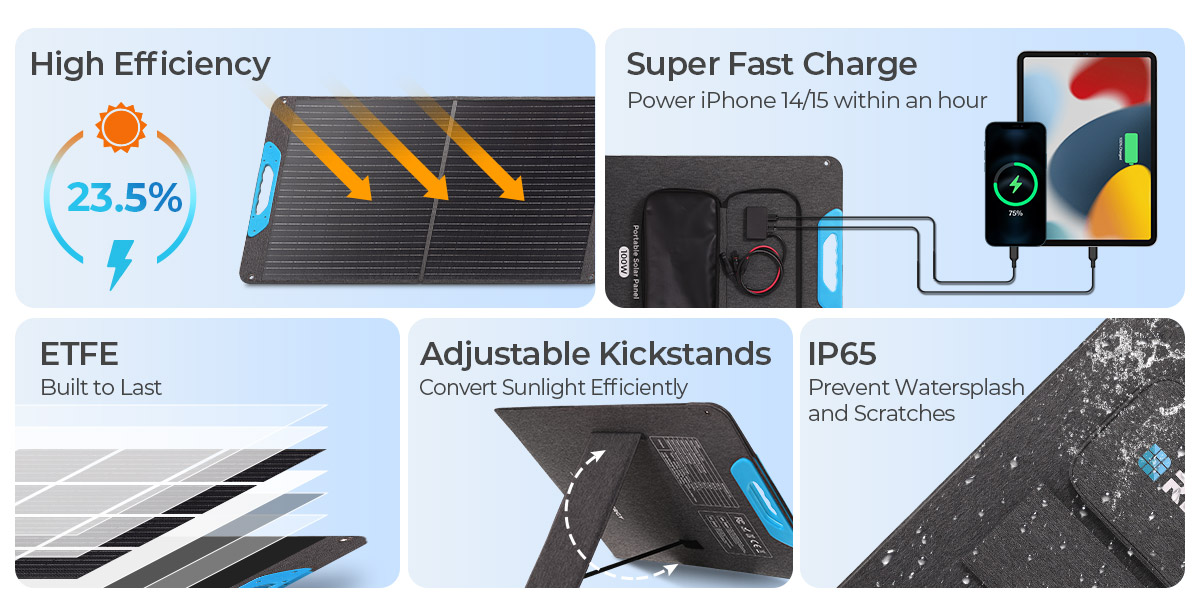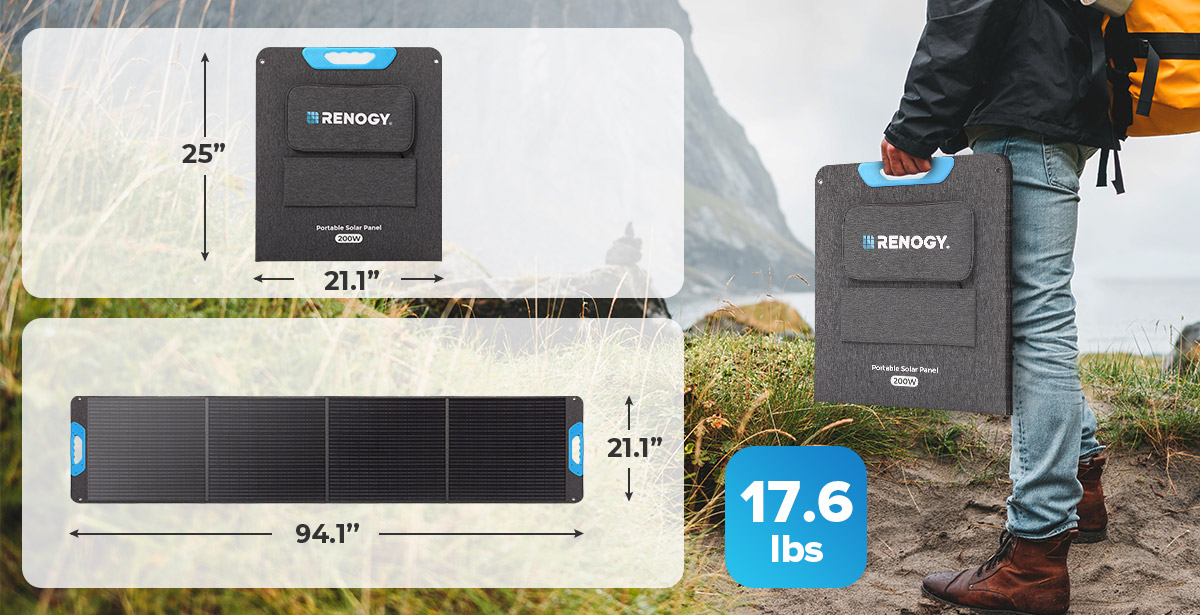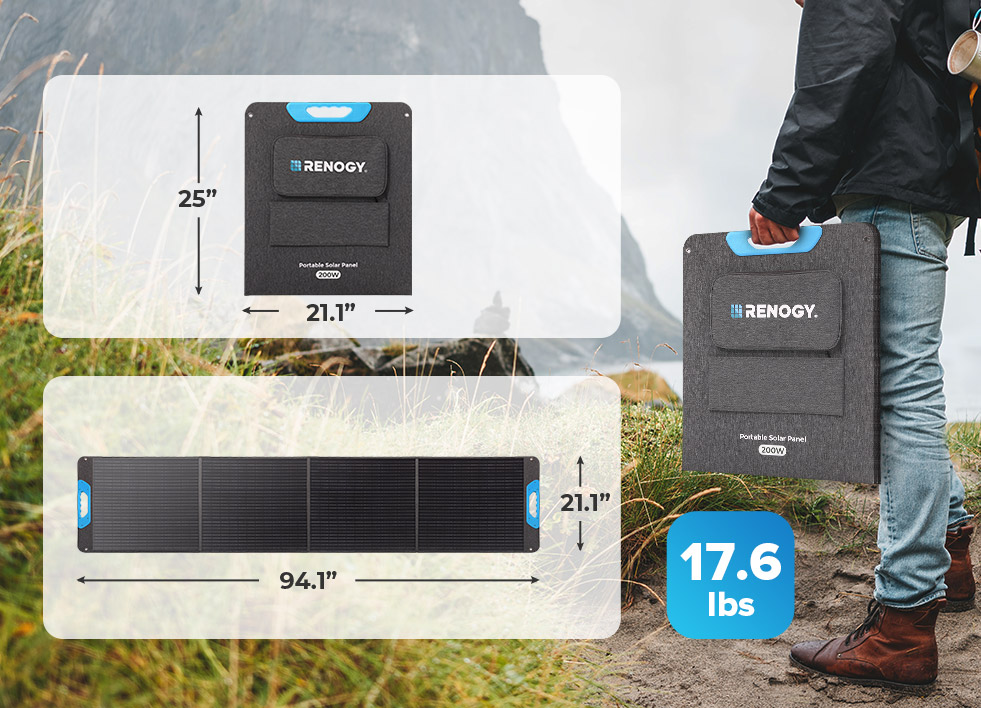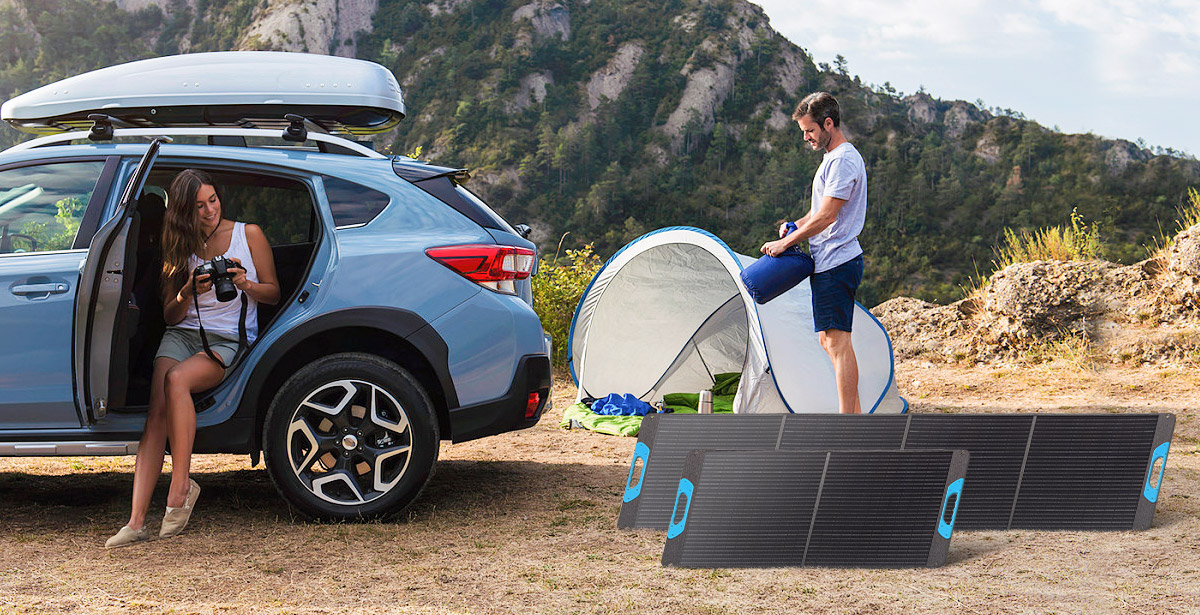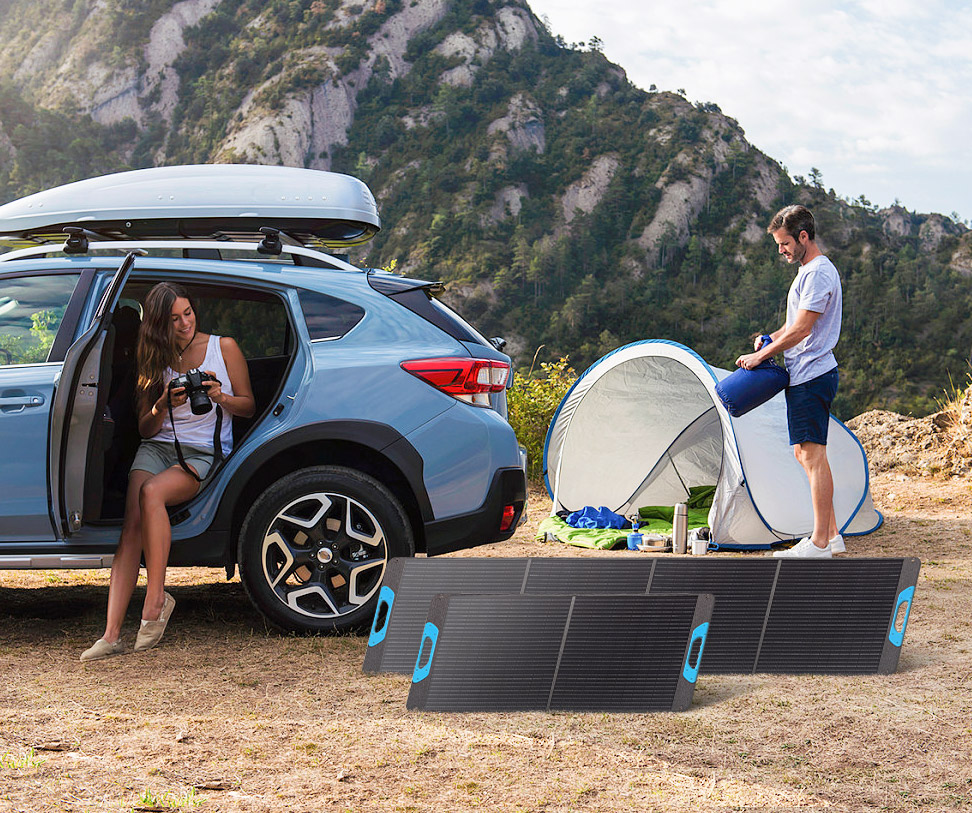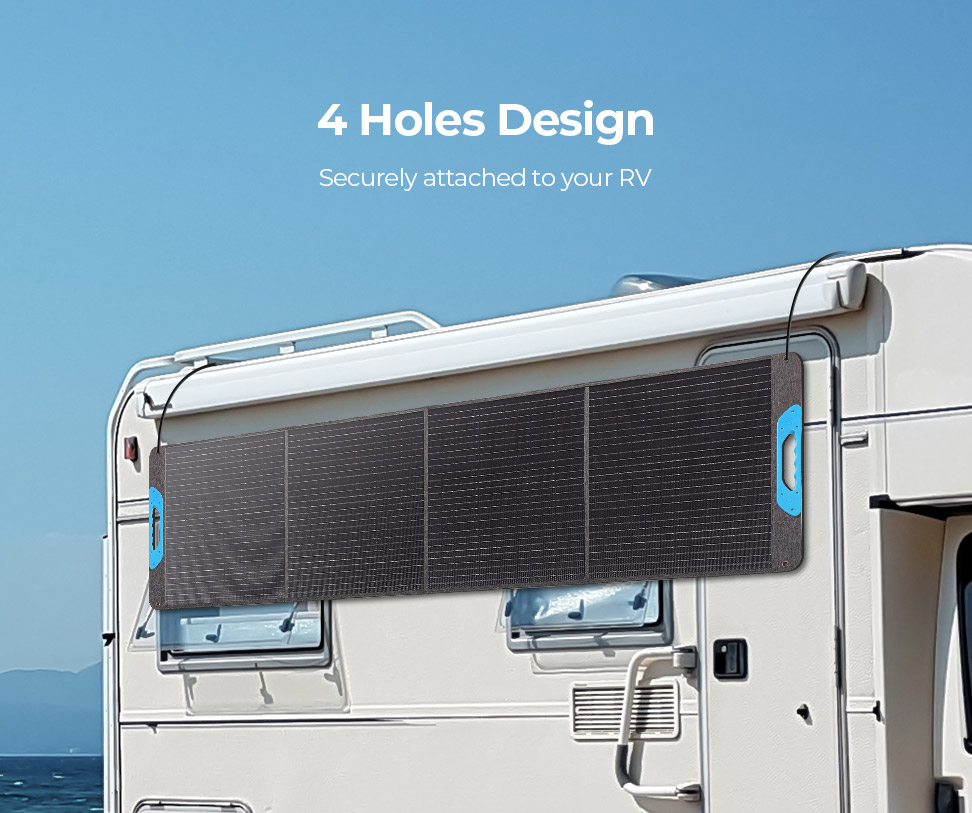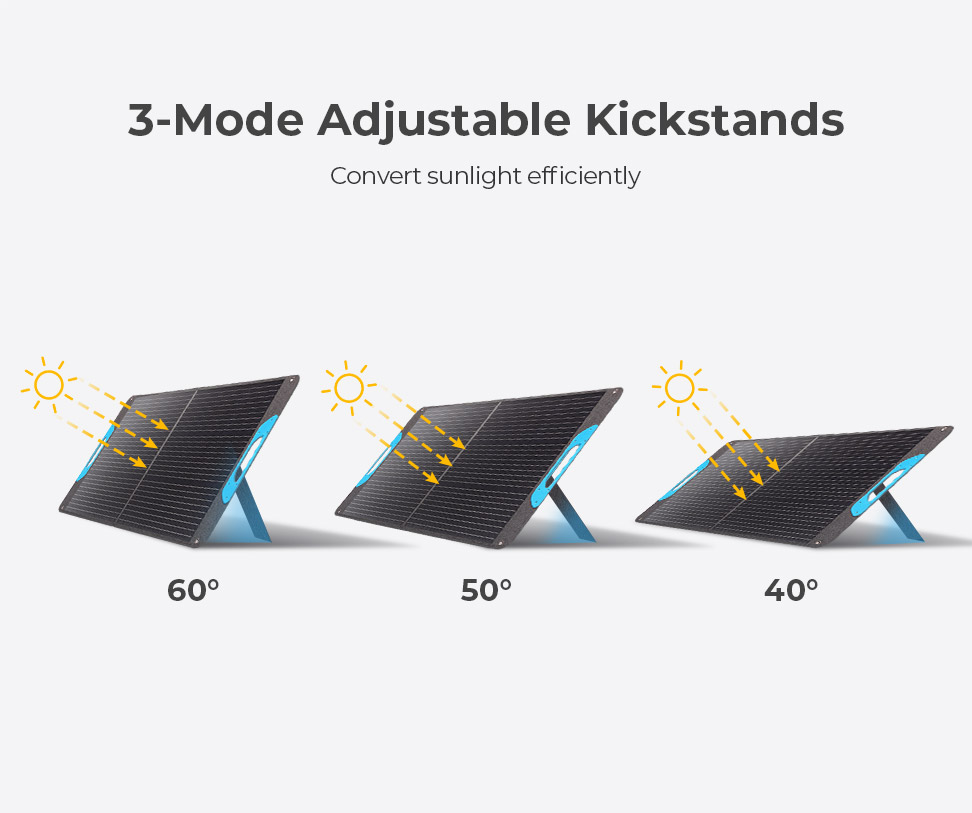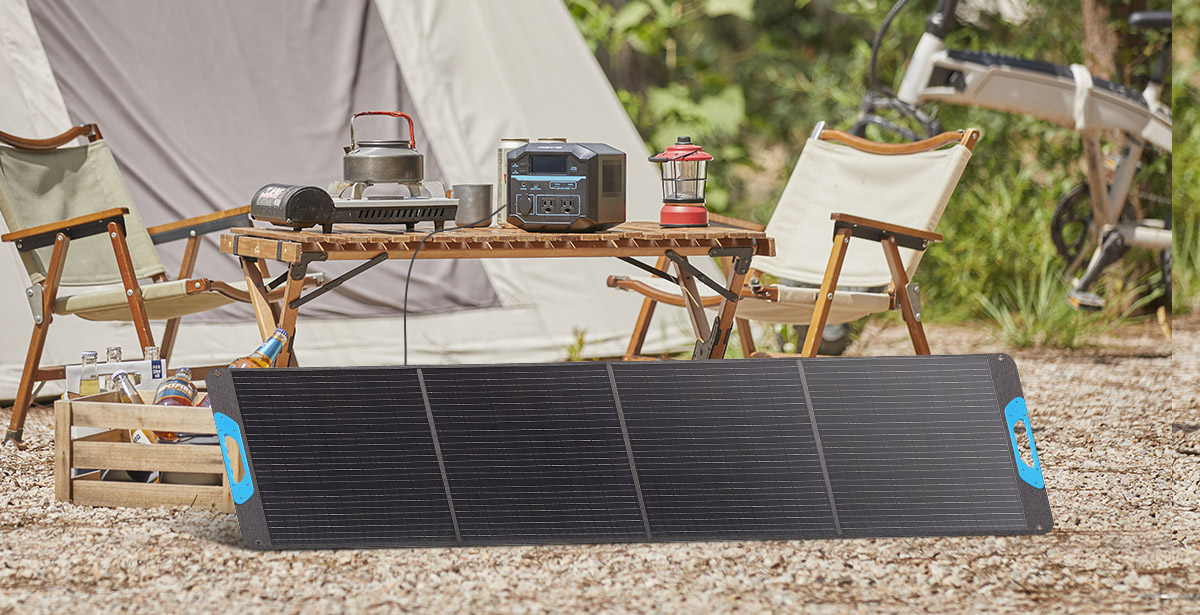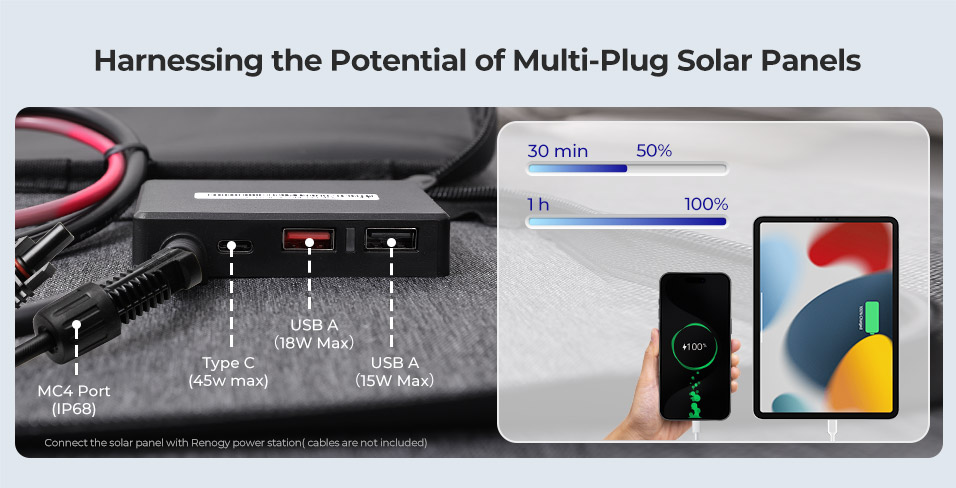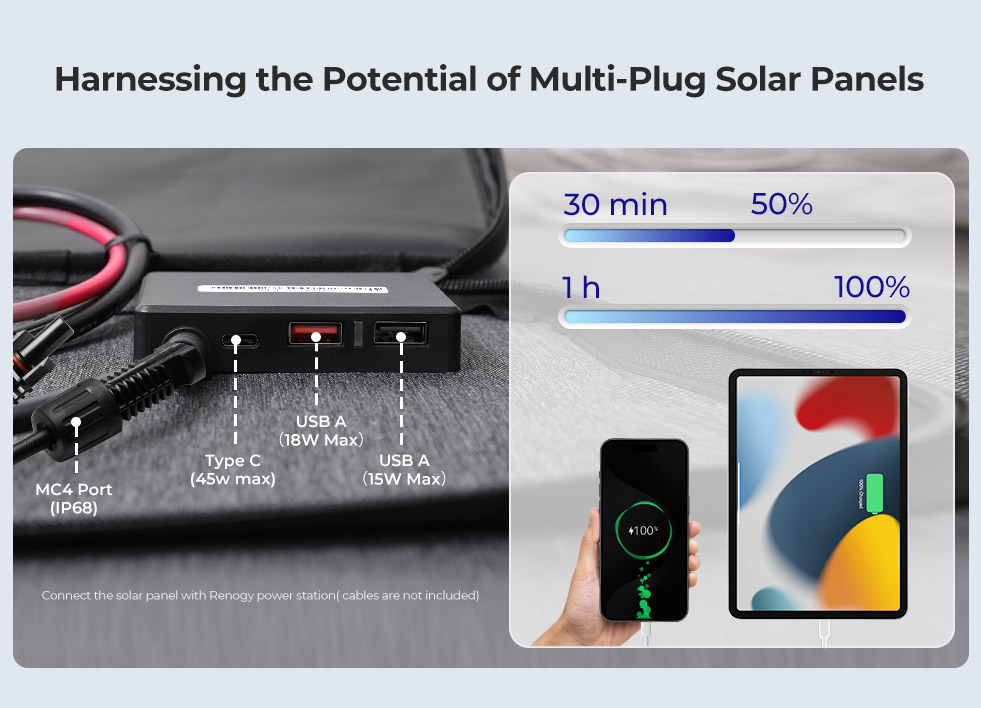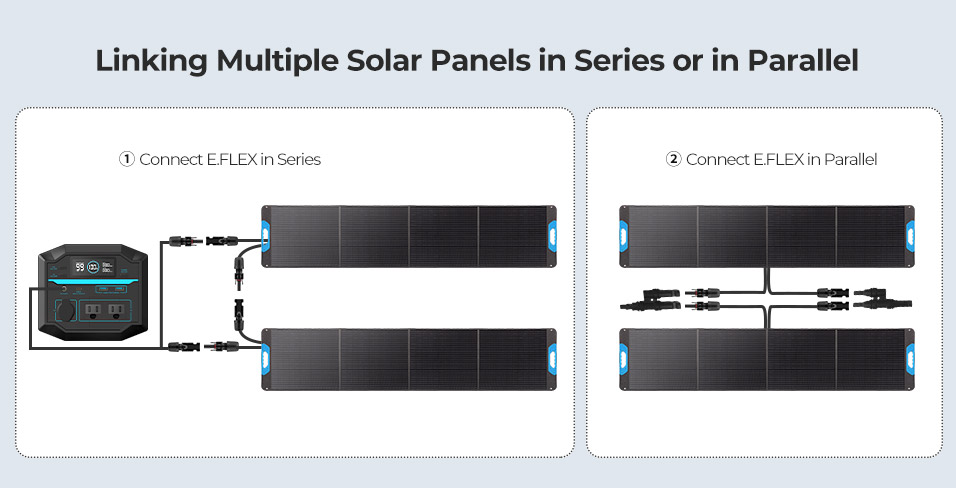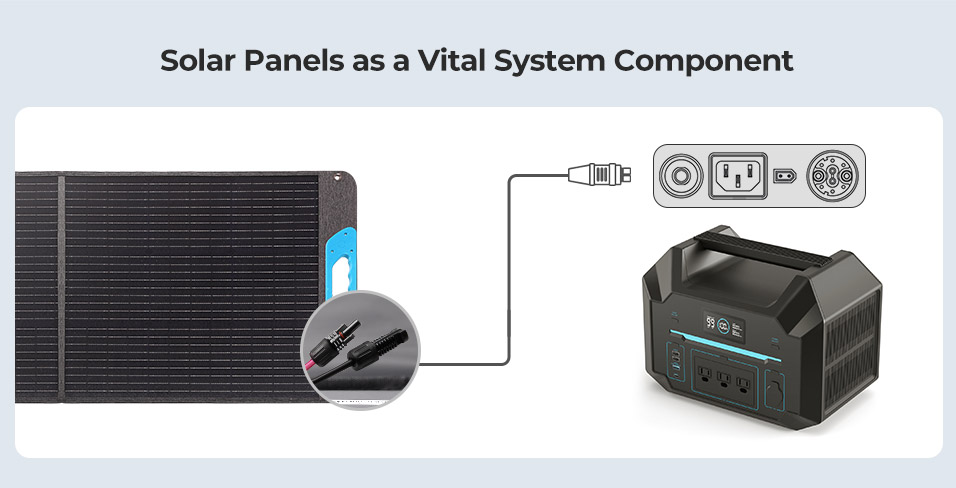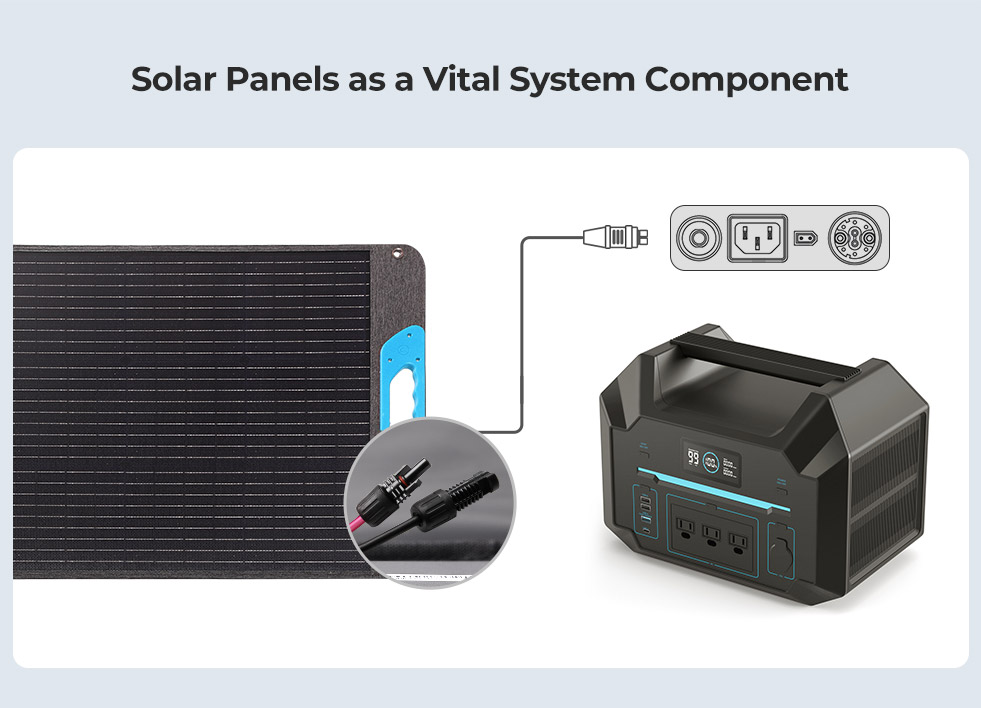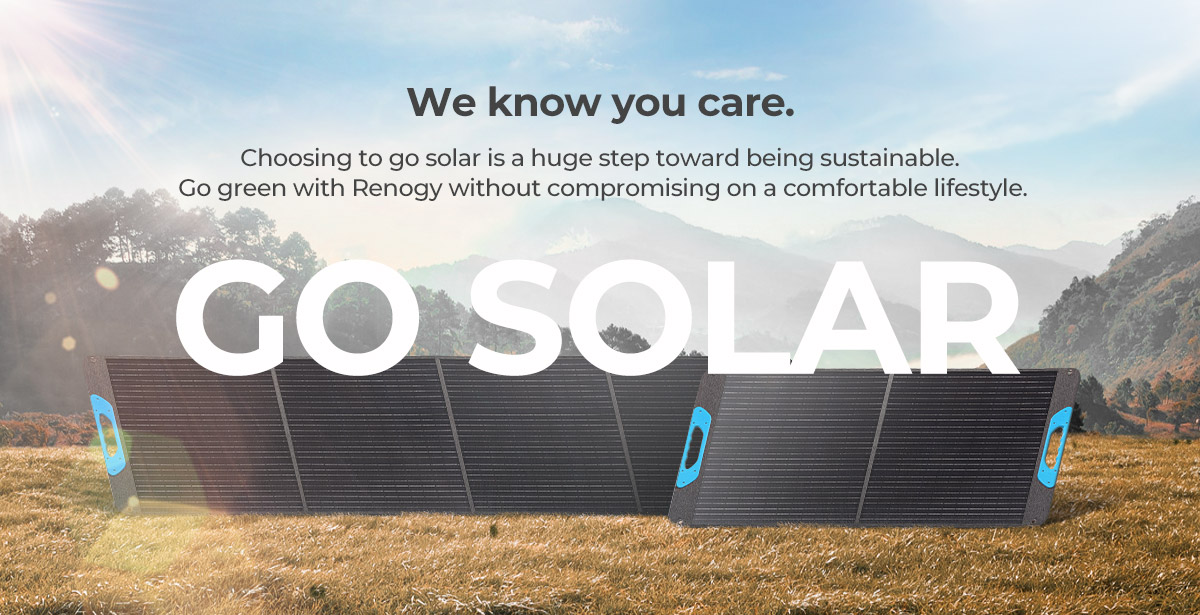 Package Includes
1 x 200w EFLEX portable solar panel
1 x user manual
1 x Ewarranty card
RENOGY 100w EFLEX portable solar panel

Max Power at STC
100 W
Open Circuit Voltage
23.40V
Short Circuit Current
10.50A
Optimum Operating Voltage
20.16V
Optimum Operating Current
9.92A
Cell Efficiency
>22.6%
Operating Temperature
'14°F to 149°F(-10℃ to +65℃)
Dimensions
25.0 x 21.1 x 2.2 in / 635 x 536 x 55 mm(fold),94.1 x 21.1 x 0.2 in / 2390 x536 x 4 mm (unfold)
Weight
17.6 lbs. / 8.0 kg
Warranty
Material and workmanship warranty
1
Certifications
CE and RoHS compliant, FCC, Manufactured in a Certified ISO 9001 Facility, CA65, PES
YES
1.What can this panel charge?
The Eflex solar panel can charge most batteries (charge controller needed) and power stations. It is important to ensure that the open circuit voltage of the panel will not exceed the max DC input voltage rating of the powerstation or charge controller.
2.Why is my solar panel under producing?
Solar panel performance may be hindered for a number of reasons. Most commonly environmental conditions such as indirect sunlight, temperature rise, cloudy sky, and dirt and stain build up on the top glass will cause a reduced power output.
3.How should I connect solar panels in my electrical circuit (series vs parallel)?
Solar panels can be connected in series or in parallel to meet your electrical circuit size and power demand. Connecting solar panels in series will have the effect of adding up their operating voltage output, while system current output will be the same as that for one panel. While, connecting solar panels in parallel will have a different effect; individual panels operating current output will add up to be the system output current, while system output voltage will be the same as the output voltage of one solar panel. Please make sure the open circuit voltage of conected panel will not exceed Max DC input voltage of power station or controller.
4.How many solar panels do I need?
The best way to gauge how many solar panels you need, is to understand and define the power load needed from this system. Power is measured in Watt, and capacity is commonly measured in Watt-hours (multiplying power output in watts by the required number of hours of operation multiplied by a safety factor of 1.5-2). Therefore, it is wise to size your battery bank first based on the minimum required capacity, and accordingly decide how many panels or how much power input is needed.
5.What does the 12V/24V in the product title of the solar panel mean? Why is it different from the value on the label/specification sheet of the solar panel?
The 12V/24V in product titles (ex. 100W 12V solar panel) does not refer to the actual voltage (Voc or Vmp) of the solar panels, but rather to the voltage of the solar system or energy storage system to which the panel is the best suited. The voltage of the solar panel must be higher than the solar system voltage.