Description
This 10FT 6AWG Anderson Adapter Cable is specially designed to connect the Renogy REGO DC-DC battery charger with your starter batteries and house batteries. The Anderson PP75 connector is compatible with the REGO battery charger. Dedicated M8 battery ring on the other end for effortless connection to your batteries. Allowing you to use a simple and easy way to add the REGO battery charger to your existing solar system easily.
If you have any questions regarding this product, please submit a case.
Key Features
Specially Designed to Work with Renogy REGO Products
The Anderson PP75 connectors on one end for a simple and secure connection to the REGO solar charge controller or battery charger, and the Anderson SB120 connector on the other end connects directly to the REGO system combiner box

.
Plug&Play Operation
Secure Anderson connectors reduce the system setup time significantly. No worries about special tools or complicated wiring

.
Excellent Performance
6AWG high-purity oxygen-free tinned copper wire ensures maximum conductivity

.
Robust Design
Heavy-duty cables designed to perform in temperatures ranging from -40℃-105℃ ensure high performance in extreme conditions. Silver plated contacts deliver the greatest longevity for high-power, elevated temperature applications. UL housing material meets the highest standards.
Tested and Proven Quality
The Adapter cable features heavy-duty insulated copper cables for maxium performance and durability. The Anderson connectors have been tested and proven even under harsh vibration conditions

.
Package Includes
Renogy 5FT 6AWG Anderson Adapter Cable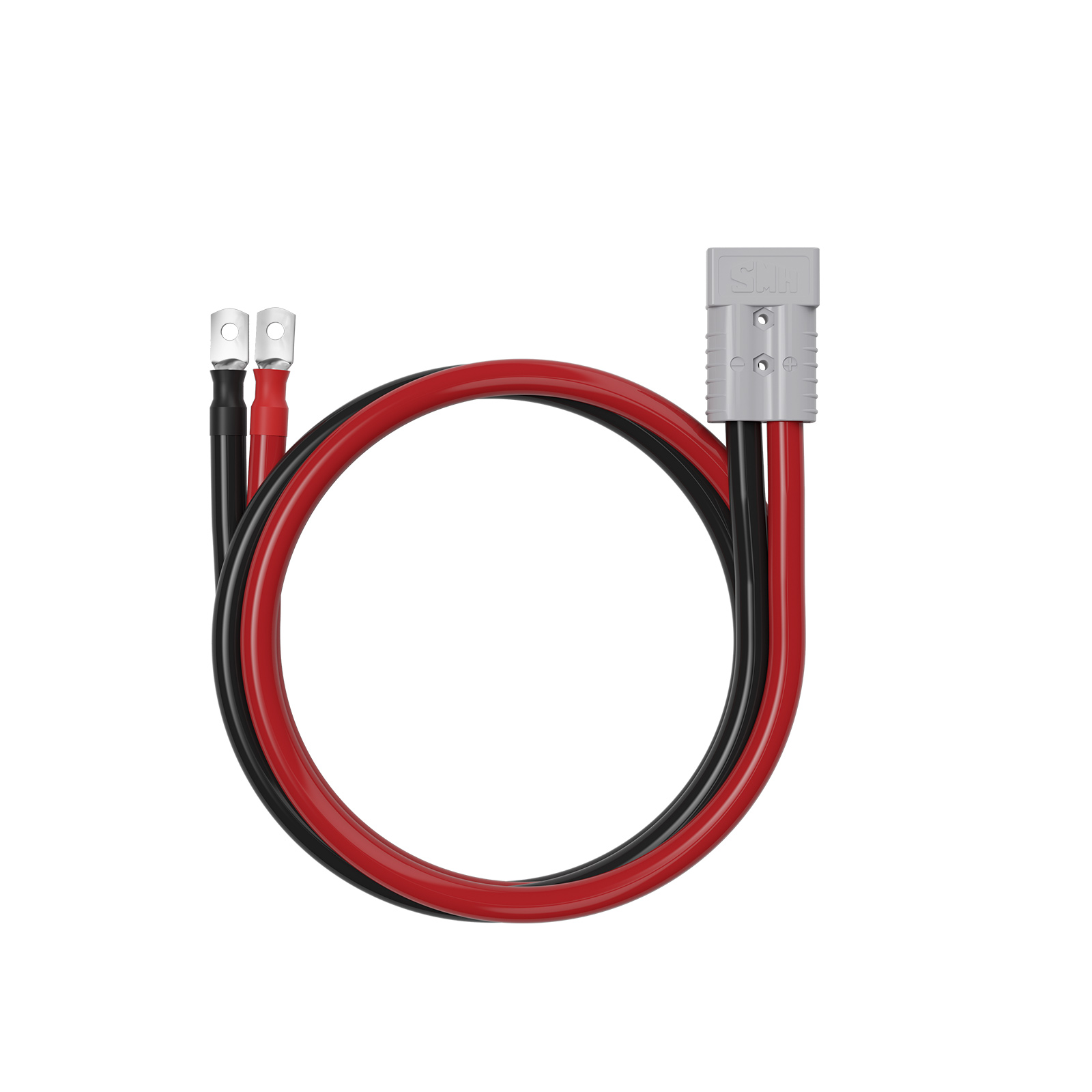 1 x
| Specifications | |
| --- | --- |
| Model: RPC0506PS-7512-CA | Length: 5FT |
| Gauge (Wire Size): 6AWG | Terminal Size: Anderson PP75 - Anderson SB120 |
| Max. Current: 105A | Rating Voltage: 600V |
| Temperature: -40℃-105℃/(-40℉-221℉) | |
Warranty Information
| | |
| --- | --- |
| Material and Workmanship Warranty | 1 year |
| Certification | ISO 9001 Facility |
1.Can the powerpole orientation be re-configured or are they permanently oriented side by side instead of one over the other?
These are standard Anderson Powerpole connectors; they have plastic ridges and grooves which can be gently pried apart with a thin item like a pocketknife blade, then the connectors can be slid into your desired orientation.
2. Do I need any sort of couple to pair this to my existing anderson cable to extend its length?
Yes it will pair with any standard Anderson PowerPole setup - even with existing cable.
3. When the terminal is damaged, is it possible to purchase a replacement terminal with the same specifications?
Yes, when the terminal is damaged, you just need to buy the same size terminal to replace it. Ring lug terminal is the size of M8, while Anderson terminal is the specification of Anderson SB120/PP75.