Description
PHOENIX 30A Single Phase Parallel Kit is designed to connect two PHOENIX portable power stations together for doubled battery capacity and increased single phase AC output power. The proprietary parallel connectors make the expansion easy and safe. This kit has straightforward power indicators next to each port, which intuitively display the operating status.
It's designed with built-in overload protectors to protect the parallel kit against overcurrent and short circuits. The integrated grounding terminal also allows the connected devices to be safely grounded and eliminates the risk of electric shock. Equipped with two NEMA 5-20R outlets and one NEMA TT-30R outlet, the parallel kit can power heavy-load equipment and tools and replace the gas generator with two PHOENIX portable power stations.
Note - PHOENIX 30A Single Phase Parallel Kit requires two PHOENIX portable power stations supporting the single phase parallel function. The two must be of the same models and have the same AC output voltage and output frequency.
If you have any questions regarding this product, please submit a case.
Key Features
Effortless Expansion
Designed to connect two PHOENIX solar powered generators for doubled battery capacity and immensely higher AC output power, it allows you to use high-power home appliances during a trip or power heavy load tools in your workshop.
Plug-n-Play Connection
Easily connects two PHOENIX solar portable power stations together with the parallel connectors. Charge up, power on, plug in and you're good to go.
Advances Safety Features
Equipped with overload protectors for overcurrent/short circuit protections and grounding terminals for electric shock prevention. Made from safe, robust materials, this Single Phase Parallel Kit ensures the safety of all connected devices and surrounding environments.
Compact and Portable
The parallel kit is light to carry and small enough to fit into the side pocket of your Portable Power Station Protection Bag. Perfect size for you to use on the go.
Straight Forward Indicator
Checks the operating status of the parallel kit with the intuitive power indicator.
Package Includes
PHOENIX 30A Single Phase Parallel Kit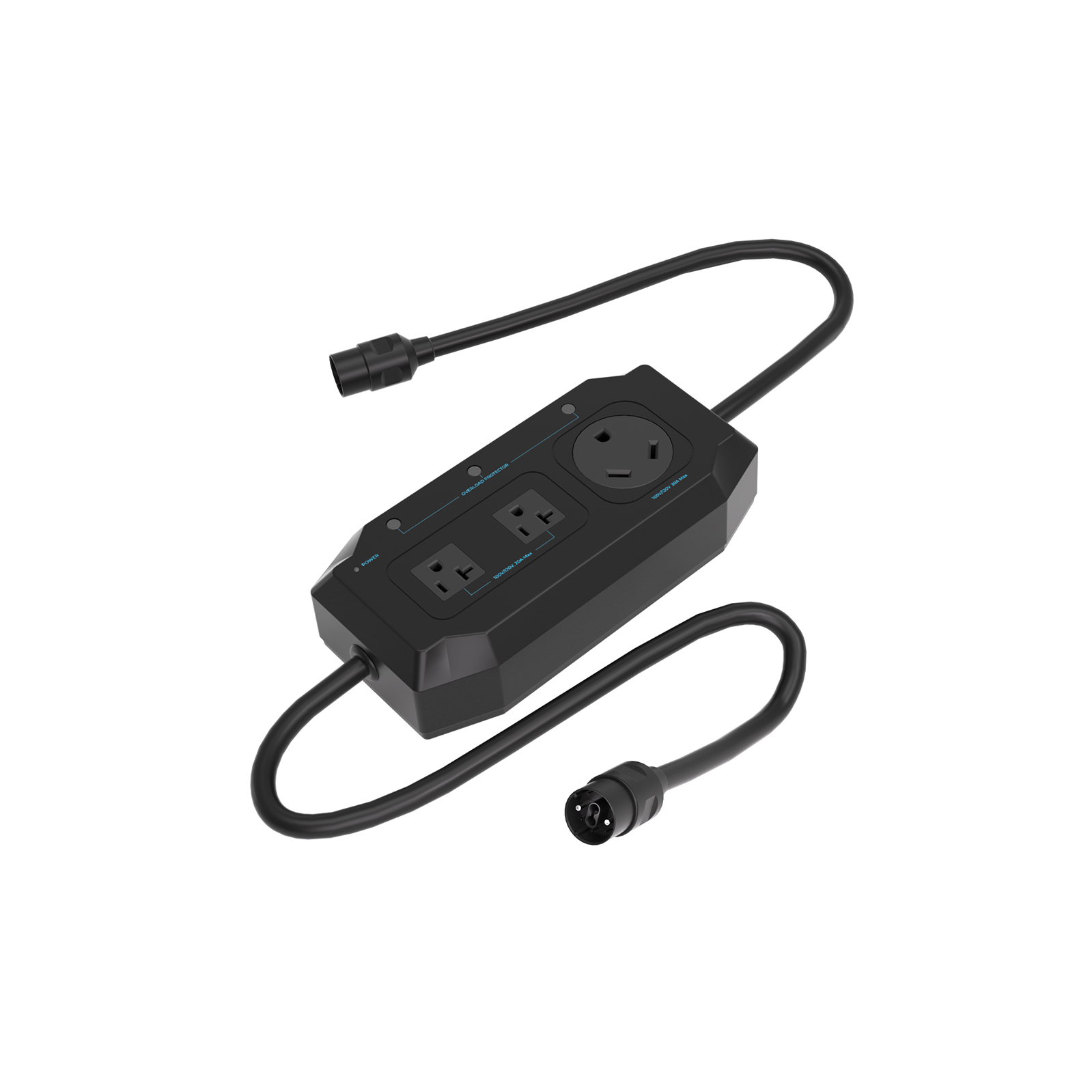 1 x
| Specifications | |
| --- | --- |
| Dimension: 9.24 x 4.61 x 2.24 inch / 236 x 117 x 57 mm (Exclude Parallel Cables and Parallel Connectors) | Input/Output Voltage: 100V (JP)/120V (US, CA) |
| Parallel Cable Length: 3.28 ft. / 1.0 m | Maximum Input/Output Power: 6000W (JP)/7200W (US, CA) |
| Weight: 1.96 lbs. / 0.89 kg | AC Outlet Current Rating:20A (NEMA 5-20R)/30A (TT-30R) |
| Operate temperature: -4°F~104°F / -20°C~40°C | |
Warranty Information
| | |
| --- | --- |
| Material and Workmanship Warranty | 1 Year |
Certifications