Description
Protect your favorite gear with an ultra-tough and scratch-resistant PU fabric. Our latest carrying case is another star for the Renogy Portable Power Station 200 series. Internal and external pockets provide plenty of room and extra security for cables and other accessories. Keep your kit well organized in a large zipped internal compartment. Also, we've added a sturdy grab handle on the top so you can stay comfortable wherever you go.
If you have any questions regarding this product, please call us at (909) 287-7111 or email support@renogy.com.
Key Features
Portable design
2-ways (handle and shoulder strap), shoulder straps are adjustable and detachable
Various storage
There is an accessory storage space in the front of the bag: it can store wiring harnesses and accessories. The top cover of the bag is a zippered mesh organizer, you can put some small personal items such as cards.
Waterproof and Dustproof
The IP54 waterproof and dustproof standard allows the Renogy 200 to be placed in environments where there is a risk of dust, dirt, or water splash.
Internally thickened seismic design
The inside of this storage bag is thickened by multiple layers, which ensures the safety of the energy storage box to the greatest extent.
Convenient to use
Your Renogy 200 power storage box can be placed in the Package bag at different angles, and can be placed in the storage bag with the charging and discharging interface of the storage box facing up.
Package Includes
Package bag for Renogy 200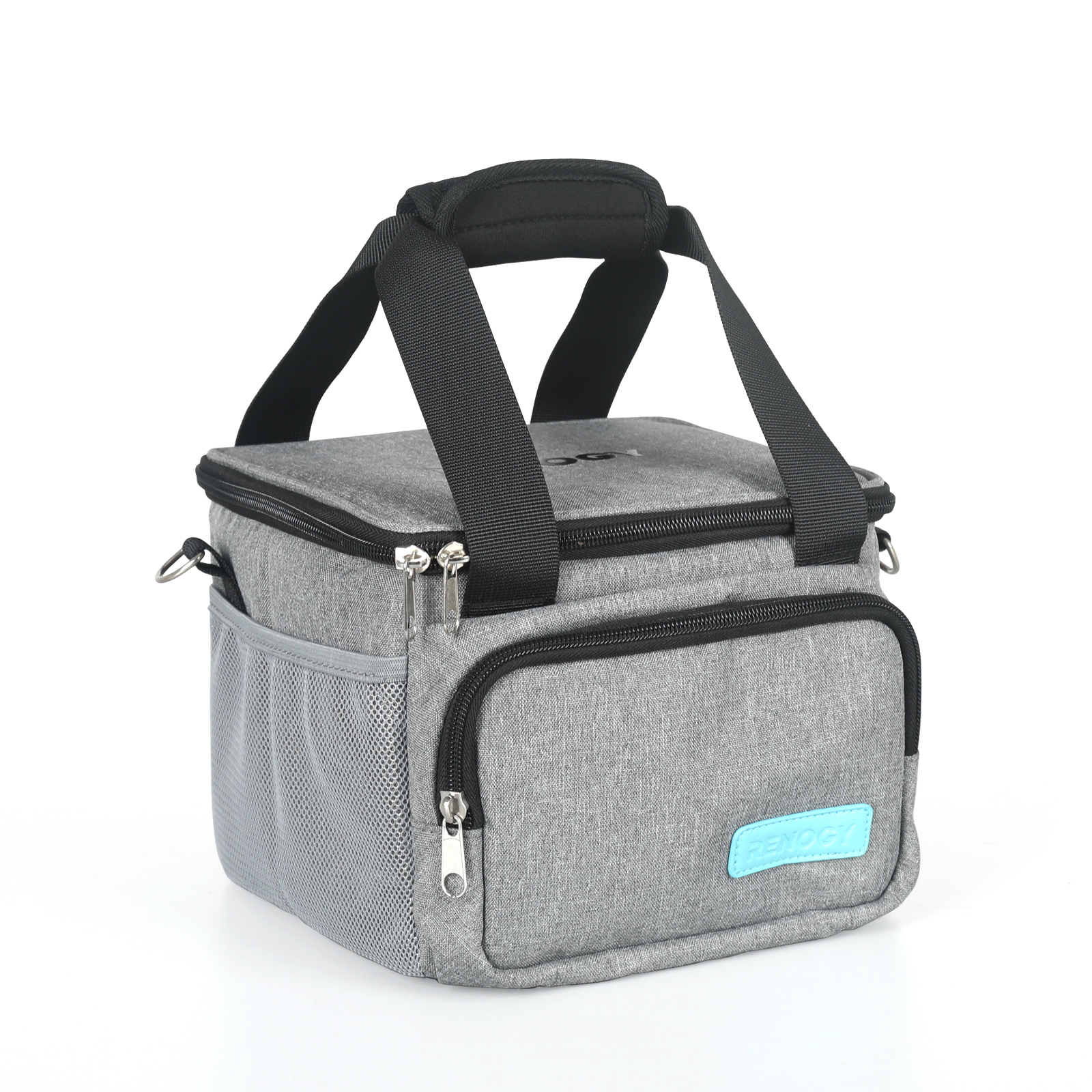 1 x