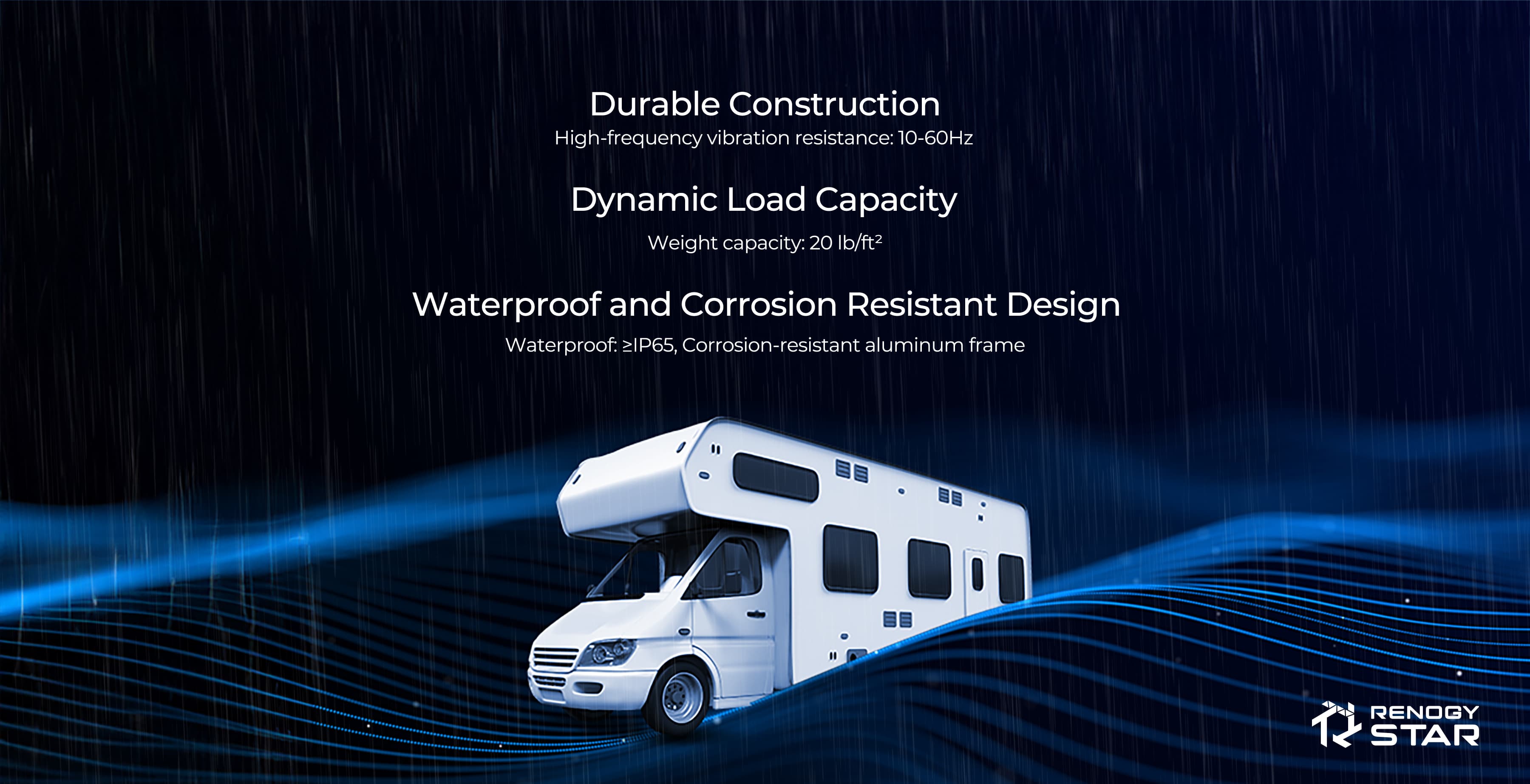 High in power but sleek in size, the Renogy 100 Watt 12 Volt Lightweight ETFE Solar Panel is the perfect item for off-grid applications. Use it for your RV when camping, or during beach trips with the family, either way this monocrystalline panel provides you with the most efficiency per space. With a set of MC4 connectors coming directly off the panel, connecting with other Renogy panels is a breeze. If off-grid solar interests you, then start with Renogy today!.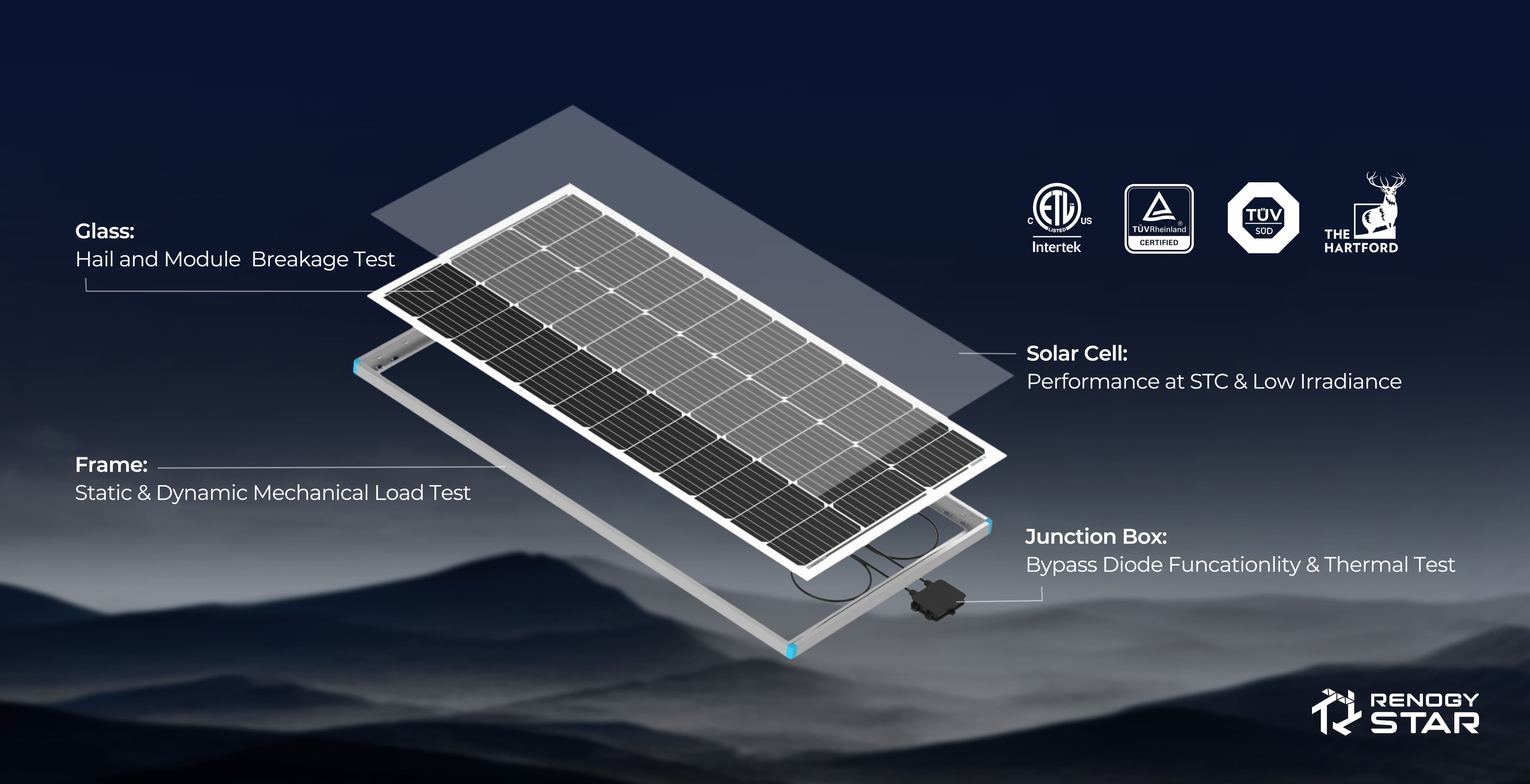 If you have any questions regarding this product, please submit a case.
Key Features
ETFE Surface
The molecules that composes the ETFE polymer are chemically very stable and therefore can withstand high levels of thermal stress and chemical aggression. It is also a self-cleaning material with high UV permeability,which makes it great material for solar panel.
Ultra Lightweight
Thanks to advanced polymer materials, this product weighs 70% less than conventional solar panels, making transportation and installation a breeze.
Highly Durable
Rigorously tested, the panel was designed to withstand extreme wind of up to 2400 Pa and snow loads of up to 5400 Pa.
Package Includes
Renogy 100W 12V Lightweight ETFE Solar Panel
1 x
| MECHANICAL DATA | |
| --- | --- |
| Solar Cells: 36 Monocrystalline cells | Junction Box: IP 68 |
| Panel Dimensions: 46.7x21.1x1.4in (1185x535x35 mm) | Weight: 3.35 kg |
| Connectors: MC4 Connectors | |
| Specifications | |
| --- | --- |
| Maximum Power: 100W | Operating Temperature: -40°C to +80°C |
| Optimum Operating Voltage (Vmp): 18.9 V | Optimum OperatingCurrent (Imp): 5.29A |
| Open-Circuit voltage (Voc): 22.5V | Short-Circuit Current (Isc): 5.75A |
| Maximum System Voltage: 600 VDC | Maximum Series Fuse Rating: 20 A |
Warranty Information
Panels

25-year power output warranty: 5 year/95% efficiency rate, 10 year/90% efficiency rate, 25-year/80% efficiency rate

5-year material and workmanship warranty

Accessories
1-year material warranty
Certification