Description
Renogy 100 Watt 12 Volt Monocrystalline Solar Panel(New design) is the perfect addition to any off-grid application.
If you have any questions regarding this product, please email supportca@renogy.com.
Key Features
Product Efficiency
High module conversion efficiency. Bypass diodes minimize power drop caused by shade and ensure excellent performance in low-light environments.
Space Efficiency
Monocrystalline panels come with high-efficiency solar cells that help increase space efficiency.
Anti-reflective
High transparency, low iron-tempered glass with enhanced stiffness and impact resistance, withstand high winds (2400Pa) and snow loads (5400Pa).
Package Includes
Renogy 100 Watt 12 Volt Monocrystalline Solar Panel (Compact Design)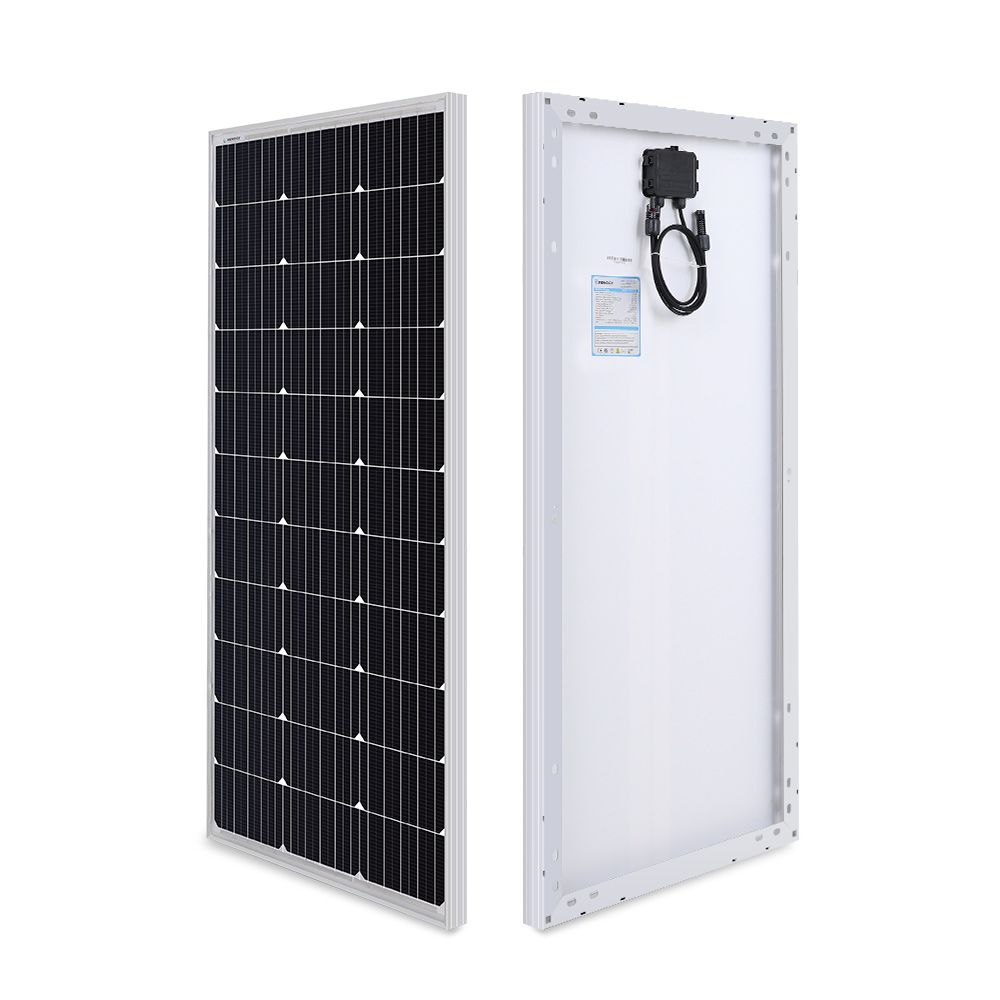 1 x
| Built-in Components | |
| --- | --- |
| Renogy 100 Watt Monocrystalline Solar Panel | Panel Leads (Pair): 12AWG |
| IP65 Rated waterproof junction box | IP67 Rated waterproof MC4 connectors |
| Specifications | |
| --- | --- |
| Max Power at STC: 100W | Open Circuit Voltage: 21.7V |
| Short Circuit Current: 5.84A | Opitmum Operating Voltage: 18.2V |
| Optimum Operating Current: 5.58A | Operating Temperature: -40℃ to 90℃ |
| Dimensions: 904x657x30mm / 35.6x25.9x1.2 in | Weight: 6.5kg / 14.3 lbs |
Warranty Information
Panels

25-year power output warranty: 5 year/95% efficiency rate, 10 year/90% efficiency rate, 25-year/80% efficiency rate

5-year material and workmanship warranty

Accessories
1-year material warranty
Certification